Online Booking System of Saudi Airlines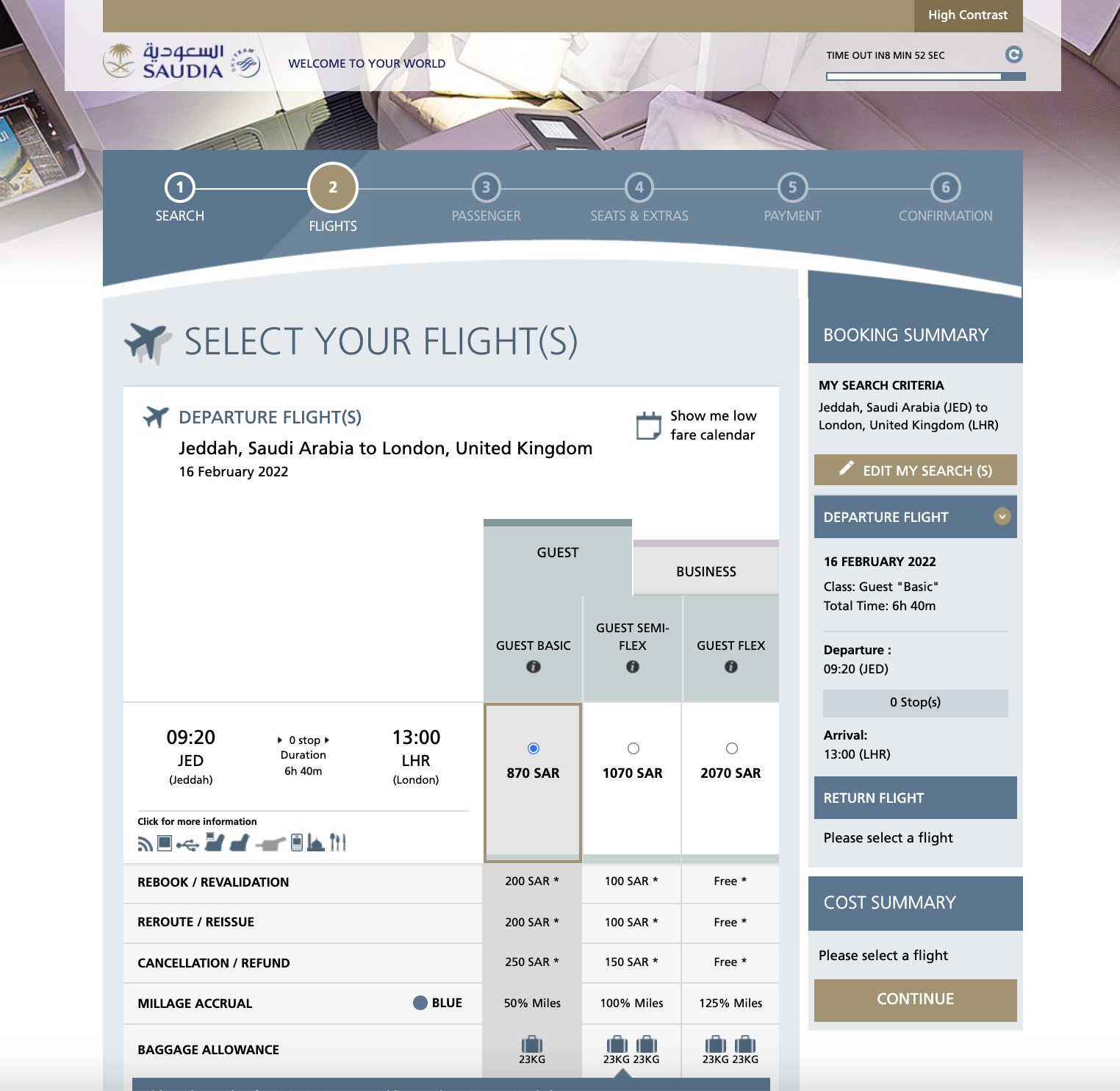 Description
Saudia Airlines

Since 2015
Development of the Online Booking System of Saudi Airlines based on Amadeus e-Retail Engine.
Booking Flow
Rebooking Flow
Servicing Flow
Refund Flow
Upgrade With Miles Flow
Award Flow
Chargeable Seats
Wifi
Time To Think
Payments methods: Visa, MasterCard, American Express, Sadad, Mada, Paypal
Complex Search
Comarch Loyalty
Saudi Private Aviation
Evisa
Saudia Holidays
...
Pages:
Search page
Matrix Calendar
Availability page
Advanced Passenger Information Page
Seat Selection
Payment Page
Confirmation
Manage My Booking
...